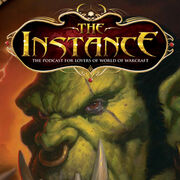 Big News Of The Week
Edit
I Just Called
Edit
In what certainly puts this last week among the least exciting we've ever had in terms of WoW news, Blizzard released the Battle.net Dial-In Authenticator. If you sign up for the Battle.net Dial-in Authenticator, you will be asked to make a toll-free phone call from a specific phone of your choosing to authorize unusual login attempts with the associated Battle.net account. Please note that you will only be asked to make this phone call when something about your login attempt appears out of the ordinary. For example, if you were to log in from a location from which you do not typically play, you may be asked to call in and provide your selected PIN and a unique, single-use security code before access to the account will be granted.
Rumors And Scuttlebutt
Edit
Lookin' At Tier 11!
Edit
We got a look at what appears to be Blizzard's final pass at the forthcoming Tier 11 gear sets this week.
For The Last Time, Yes. We Think.
Edit
For over a year, you've written us and asked us questions about race or class availability in Cataclysm. Questions like, "Will my heirloom gear work on my goblin?" or
"Can I use refer-a-friend with a new Worgen on December 8th?" or
"Will they let me race change to one of those new races immediately?" This week Blizzard reiterated that the answer is yes. To all of those. In a post on the new community site, Blizzard specifically outlined that last question, saying, "Paid faction and race changes will be available immediately once Cataclysm is released. Realm First achievements for leveling any class to 85 will be available in Cataclysm. However there will be no Realm First achievements associated with leveling characters of a specific race."
Rapid Fire Rumors And Scuttlebutt!
Edit
Troll Druids Will Have Their Own Flight Form.
Blizzard Put Up Screenshots of 'Lil Ragnaros and Moonkin Hatchling, Coming Soon to the Blizzard Store.
Taverncraft Has A New Murloc Stein.
Town Cryer
Edit
Brent B. writes: I am for the horde, but my wife plays alliance. What should we do?