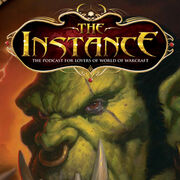 Big News Of The Week
Edit
Blizzard Rolls A One
Edit
How Great Thou Art!
Edit
In the wake of Comic-Con and the release of Starcraft 2, with development on the next expansion in full overdrive, attention to the current state of affairs in the World Of Warcraft has slipped to a bit of a low this week. You can tell because if you look at the blog on the World Of Warcraft main site, and collapse the articles on Starcraft 2, what you're left with is… art. And some of it is *fine* art.
Rumors And Scuttlebutt
Edit
Where Is This Whole Raid Utility Discussion Going?
Edit
Greg Ghostcrawler Street weighed in on a somewhat philosophical discussion this week about the buffs, and therefore the importance, that you bring to a raid. Please bear with us, this is a bit long, but it bears examination. He started by responding to a question that pertains to the larger subject. The question was "Why does a DK not have to choose between horn of winter and desecration?" Ghostcrawler said, "Because that is pretty much all the DK gets.
The shaman on the other hand gets to choose among Strength of Earth Totem, Windfury Totem, Wrath of Air Totem, Flametongue Totem, Tremor Totem, Healing Stream Totem, resistance Totems and Earthbind Totem, which doesn't even count Bloodlust / Heroism, and things like Unleashed Rage or Elemental Oath. If your buff was as competitive as theirs and you had so much versatility, we fear we'd see raids with many, many shaman in them. As it is, there's still a good chance for 3 shaman in a 25-player raid, while the DKs might get 2 slots if they're lucky. You should get a slot because you are a good player, not because your buff rules."
Town Cryer
Edit
Greg writes: Will Starcraft II take the majority of your game playtime away from World of Warcraft?
Chris P. writes: I've been playing WoW for the last two years and my son really likes watching me play and wants to start playing, too. I've let him create his own characters from time to time in the past, but sat close by in case there were any problems. I'm cautious about my kids, who are 8 and 10, playing MMOs. I trust my kids, but worry about who's on the other side of that Blood Elf that just walked up to say "hello". Are there any WoW related mods that I can use that can allow my kids to play WoW securely when I'm not able to be sitting right there next to them while they play?
Drop Of The Week
Edit
RAWR!!
You heard me. I said RAWR!! And it's not just a loud utterance, it's the name of the new super-tool for evaluating your character at angle. And Rawr can be found right here.